Lewis Road Creamery putting New Zealand on the world dairy map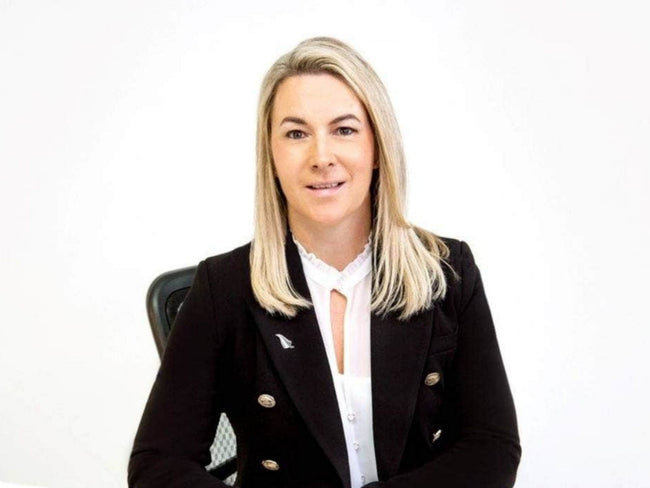 By Anuja Nadkarni. 
Health conscious consumers and lockdown baking helped Kiwi premium dairy company Lewis Road Creamery weather what has been a tough year for many businesses.
The seven-year-old business was bought by dairy farm investment fund Southern Pastures this month, as part of an incremental buyout deal that began in 2017.
In less than decade of operation, Lewis Road Creamery has seen tremendous growth. It won the Deloitte Fast 50 rising star category in 2015.
Its general manager, Nicola O'Rourke, said Lewis Road Creamery had been on a very fast growth trajectory in its early years, propelled in its early years by the success of its chocolate milk collaboration with Whittaker's.
Demand for its flavoured milk outstripped supply and the in 2014 the company said it went through 3000 kilograms of Whittaker's five roll refined creamy milk chocolate and 24,000 litres of milk a week.
O'Rourke said the company had focused the last five years on growing its export market, selling premium butter to the United States, Australia and as of last year, China.
Lewis Road Creamery's $10 butter was selling in Wholefoods, Amazon and in Australia at Woolworths, she said.
"Searching for those high-value markets was important because we wanted to show we were continuing to return a great image of New Zealand and a high-value proposition back to the country," O'Rourke said.
"What we've learnt over time is that consumers overseas really want grass-fed, GMO-free sustainably produced products. We've got something special to offer even though we may take it for granted here."
O'Rourke said Covid-19 had boosted sales for the small company with 20 staff, as conscious consumers had a stronger focus on trustworthy products with transparency.
"We're still a team of only 20 trying to tackle the world. It's been a really exciting journey."
While many businesses had been hit hard by Covid-19, Lewis Road Creamery had managed to buck the trend largely due to overseas demand for trusted food and beverage companies and in New Zealand, the rise in lockdown baking.
"The supermarket almost becomes people's playground during lockdowns because you can't go to any other places, so lets give them some choice."
O'Rourke said, under the new ownership, Lewis Road Creamery could source dairy from Southern Pastures to bring greater transparency in its supply chain.
Until now Lewis Road Creamery had only been using Southern Pastures for its butter exports.
O'Rourke said international travel restrictions had also helped "level the playing field" for the Kiwi brand against its international competitors.
"We travelled off-shore every 18 months and now no one can travel so having a solidly digital business we were able to be quick in our response to customers and consumers digitally and launched a direct-to-consumer butter business online through the US," she said.
O'Rourke said marketing had been an important tool for the business's growth strategy.
"We've always tried to be open and authentic. What we've fiercely protected as we've grown is not outsourcing anything. Social media marketing has been an important tool to make sure what we're saying is us."
Lewis Road Creamery had a strong social media presence, with more than 43,000 followers on Instagram, but O'Rourke said New Zealand businesses were far behind the US and China in terms of e-commerce and social media.
"It's never been cheaper or easier to have a direct chat conversation with consumers. That can be scary for some businesses because you have to be honest, fast and have conversations with your followers. But the truth is if you don't get to your consumers online fast you're going to really struggle."
She said transparency, traceability and authentic story-telling were central to Lewis Road Creamery's marketing strategy.
Protecting the company's premium dairy brand meant the company had to also be strategic about how it participated in one of the world's biggest shopping events, the Single's Day 11:11 e-commerce event in China.
"We are getting involved but won't be heavily promoting the 'best price ever' messaging because we're trying to protect our value-add premium position in the market," O'Rourke said.
To view the original article, click here.