Lewis Road's Kitchen Challenge

Entries for this challange have closed
We would like to thank you for your participation and engagement in this challenge. We received an overwhelming amount of entries and we are blown away by your talent and creativity in the kitchen.
We look forward to doing more challenges like this in the future.
Prizes:
We gave away some amazing prizes to our category winners.
Each category winner won a prize pack from brands such as Fisher and Paykel, Kitchen Aid, Lindt Chocolate Pack, a bunch of Lewis Road Product, and MORE!
Rules of entry:
To make sure your entry is valid please ensure you read through the T&C's, we've also outlined a few key rules to follow below:
- Bake, cook or create your dish and share a video or images by the way of Facebook, Instagram or email to kitchenchallenge@lewisroad.co.nz (this could be in any form you like, images, reels, stop motion, anything!)
- Your dish needs to use at least two different Lewis Road Products in one.
- Tag @Lewis Road Creamery and make sure your Lewis Road Products are featured in the content in some way (even if it is an empty bottle).
- Your entry must feature the finished product but can also include images/videos of you making the dish.
- More dishes = more entries = more chances to win!
- Make sure you are following @lewisroadcreamery, @fisherpaykel, @kitchenaidausnz and @lindt for your entry to be valid and in the running.
- You must fill out the sign up form on our website and read through and agree to the T&C's.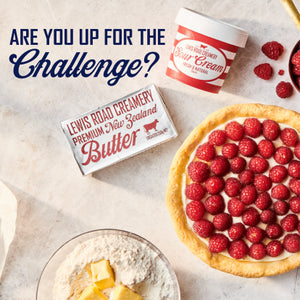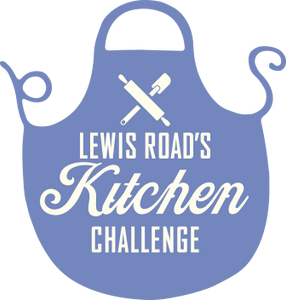 Selecting the winners:
We have a celebrity chef panel to help get you inspired as well as judge the entries. They will select the top 3 entries from each category.
- They will make an informed decision using their skill, knowledge and best judgement.
- They will take into consideration things such as:
Presentation of the dish


Food styling/photography/video skills


Best use of Lewis Road ingredients


Logical and easy to follow recipe


Creativity in the dish and ingredients used.


And of course the yum factor!
The top 3 from each category will then be posted on Lewis Road's social media channels for the public to vote for their favourite, so keep an eye out for your chance to vote!
Make sure you are signed up through the form above and get creating! We can't wait to see what you come up with!
Check out some of the amazing entries!