Lewis Road Creamery is redefining ice cream as we know it...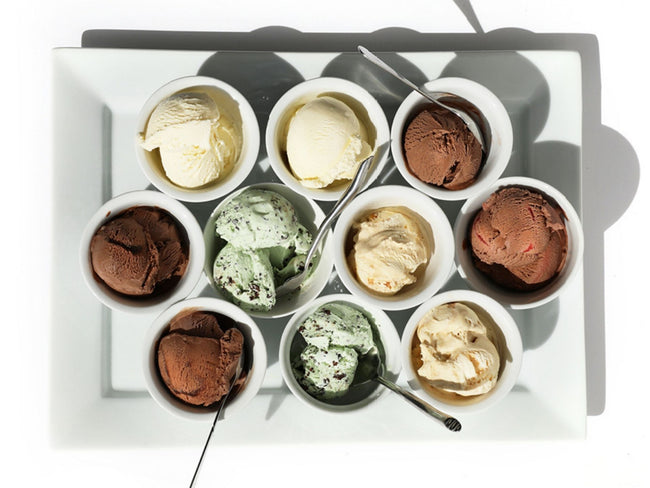 By Albert Cho.
Renowned as one of New Zealand's top dairy companies, Lewis Road Creamery is proving once again why it has a reputation as being the best, this time, with its new range of Super-Premium ice cream. Three years ago, Lewis Road launched what was at the time, recognised as the best ice cream on the market. However, according to the team at Lewis Road, a recent blind taste test showed that their ice creams were no longer the crème de la crème.
So, Lewis Road Creamery went back to the drawing board and returned with five new and improved flavours, reclaiming its (unofficial) title as the best ice cream in the country. Introducing the new line-up: Chocolate Truffle, Three Vanillas, Dark Chocolate Noir with Raspberry Ribonnette, Double Mint and Burnt Butter. Designed to be unbelievably smooth, the especially creamy consistency of these ice creams means that they can be effortlessly scooped from the moment they're taken out the freezer (because no one has the patience to wait when they're craving ice cream).
Each flavour boasts a full-bodied, decadent consistency, and a superbly smooth mouthfeel. This is due to the focus Lewis Road Creamery placed on reducing the air in each tub, which is what can create that unpleasant, icy texture in other ice creams. Thanks to the combination of high-quality ingredients and careful production processes, Lewis Road has managed to elevate its ice cream from premium to Super-Premium — and it's taken the game to a whole new level.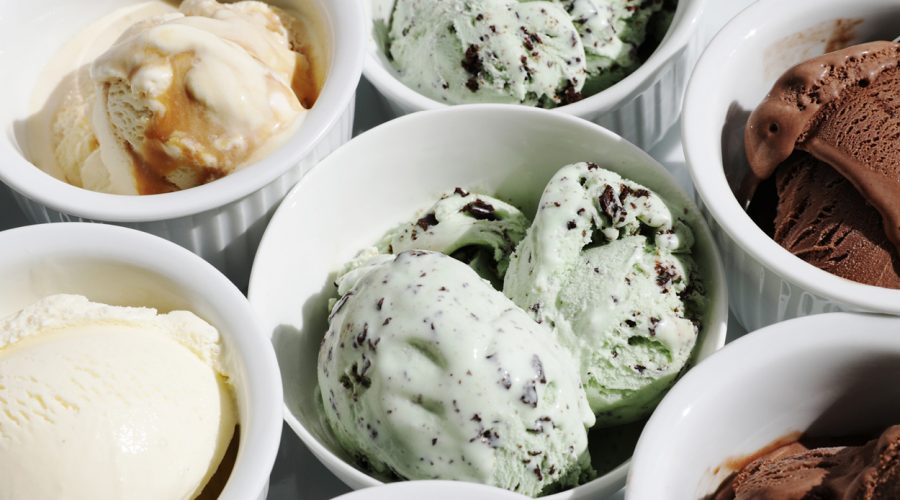 Three Vanillas, for instance, is unlike any other vanilla ice cream we've ever tasted. Featuring a range of exotic vanilla extracts from Madagascan to Tongan, to Tahitian, this ice cream has a rich, deep flavour and proves that there is far more flavour potential in simple vanilla than most people might think.
Other new flavours include a creamy Chocolate Truffle swirled with thick chocolate ganache and offering the ultimate indulgence for chocolate lovers, and a Dark Chocolate Noir with Raspberry Ribonnette. This one is folded through with a gorgeously sweet and sour raspberry ripple to lend some freshness that cuts through the intensity of the dark chocolate.
Although every flavour in the new range is nothing short of divine, there's something truly special about the Double Mint and the Burnt Butter. While Lewis Road's original Mint & Dark Chocolate premium ice cream was renowned, when the public began to demand more of a hit of mint that's exactly what Lewis Road delivered. Its new Double Mint is churned with a natural peppermint extract which is followed by a hint of spearmint, and when combined with shards of dark chocolate, offers a fresh, complex flavour that tingles the palate.
The Burnt Butter, on the other hand, is a one-of-a-kind that everybody simply must try. It resonates with a sweet caramel flavour, yet has so much more depth, more like a butterscotch toffee and it's one you need to taste to genuinely understand its greatness.
Lewis Road Creamery's Super-Premium range is available in select supermarkets now, and more widely from 23rd September. Click here for more information.
To view the original article, click here.